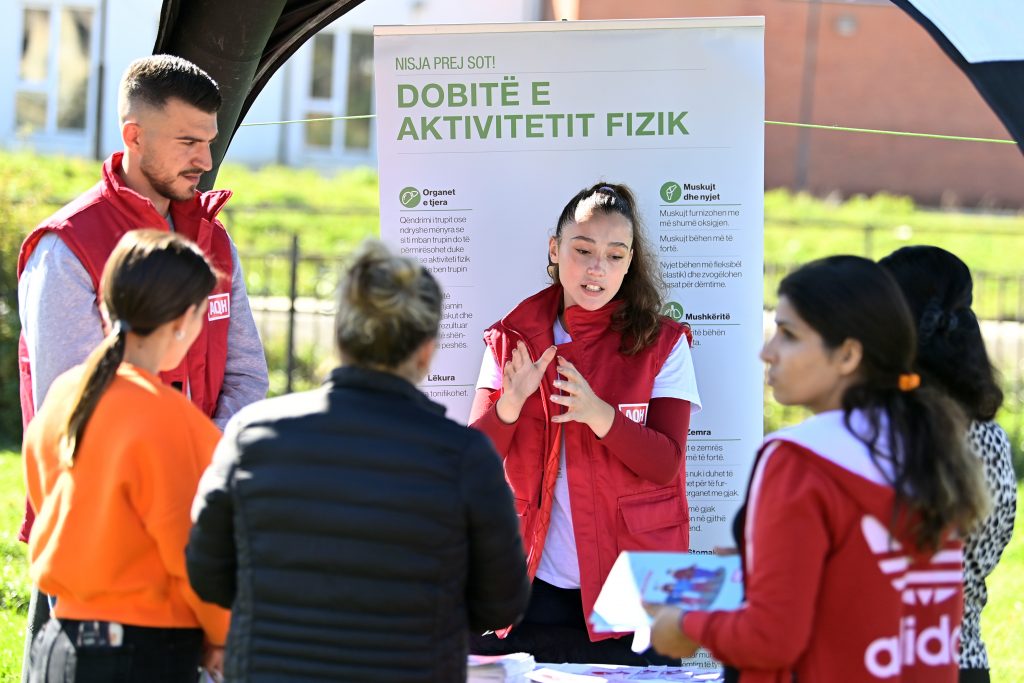 The Health Caravan 'perSHENDETje' (English: For your health) has been visiting villages across Kosovo since May 2019 to educate people about healthy living and thus, the prevention of chronic diseases. The caravan is staffed by trained volunteers, many of whom are medicine graduates and students, who organize interactive activities to promote healthy habits. These activities cover a range of topics including healthy nutrition, tobacco use, alcohol consumption and physical inactivity.
These volunteers are dedicated to helping the population of Kosovo across 19 municipalities create healthier habits and live healthier lives. Their approach involves advocating for small changes in daily routines, such as reducing salt consumption, that can significantly improve health outcomes. They also provide guidance and information on how best to access available health services in their municipality. "The Health Caravan 'perSHENDETje' has brought hope and happiness to those who otherwise may not have access to health education. I am so proud of the work that the volunteers are doing for the benefit of all. With their enthusiasm and dedication, they are empowering people to live healthier lives through basic but important health messages." said Rifat Batusha, Director of KOPF NGO.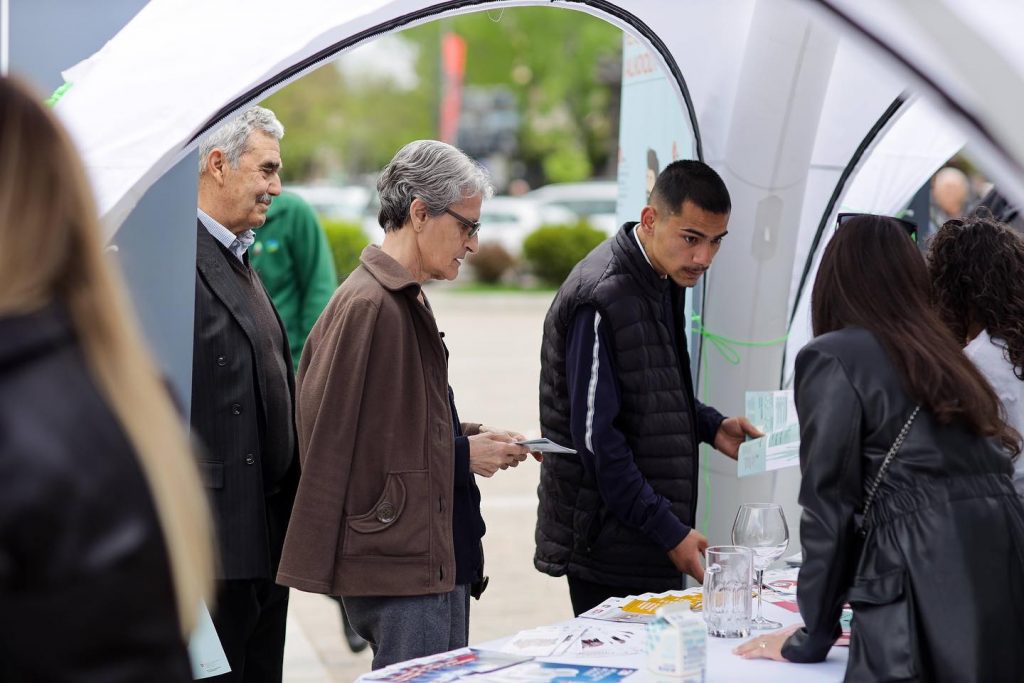 Health caravan reduced practical barriers to check-ups and receiving health education
The Health Caravan 'perSHENDETje' has been a great success since its launch, having reached 8142 people across 19 municipalities. It has allowed citizens to gain knowledge, understanding and motivation to lead healthier lives.
On a walk-in basis, Dr. Osman Veliu, a family doctor at MFMC Skenderaj, is conducting check-ups with community members in one of the tents of the Health Caravan. He emphasizes the importance of timely information in preventing non-communicable diseases. According to him, many patients with these diseases are not well-informed on how to manage their condition. Therefore, this activity plays a significant role in making a difference in that aspect.
On a Saturday in March, Arta Nimani and her husband visited all the stations that Health Caravan offers. They learned about risk factors related to non-communicable diseases such as tobacco smoke exposure, alcohol consumption, lack of physical activity, unhealthy diet, and prevention measures. She was informed that she has high blood sugar, and was consulted by the doctor on the spot – the early discovery is favorable. Arta has been referred to the Health Resource Center in Mitrovica and where she will receive guidance from a trained nurse on how to manage her condition and maintain a healthy lifestyle.
Health caravans receive and consult people of all ages
Children of different ages have also participated in this activity. Volunteers used games, dancing, and healthy snacks to educate them about the significance of incorporating physical activity and nutritious food into their daily routine. In addition, teenagers who are at risk of alcohol and smoking received information on how to prevent these habits.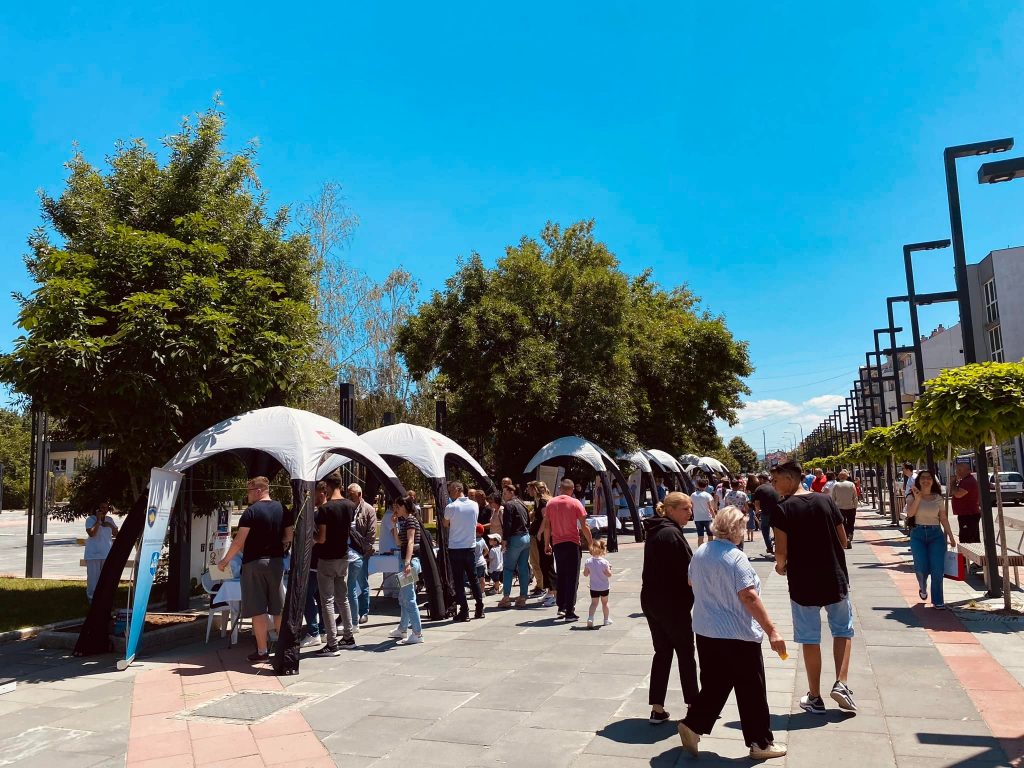 AQH, in partnership with Mundësia, KOPF, and Syri Vizion NGO's, will hold 77 health caravans in six regions of Kosovo, which will include 19 municipalities such as Decan, Fushe Kosove, Gjakova, Gllogoc, Istog, Junik, Kamenice, Kline, Lipjan, Malisheve, Mitrovice, Novoberde, Obiliq, Peje, Rahovec, Skenderaj, Vushtrri, Ranilluge, and Shtime until the end of 2023.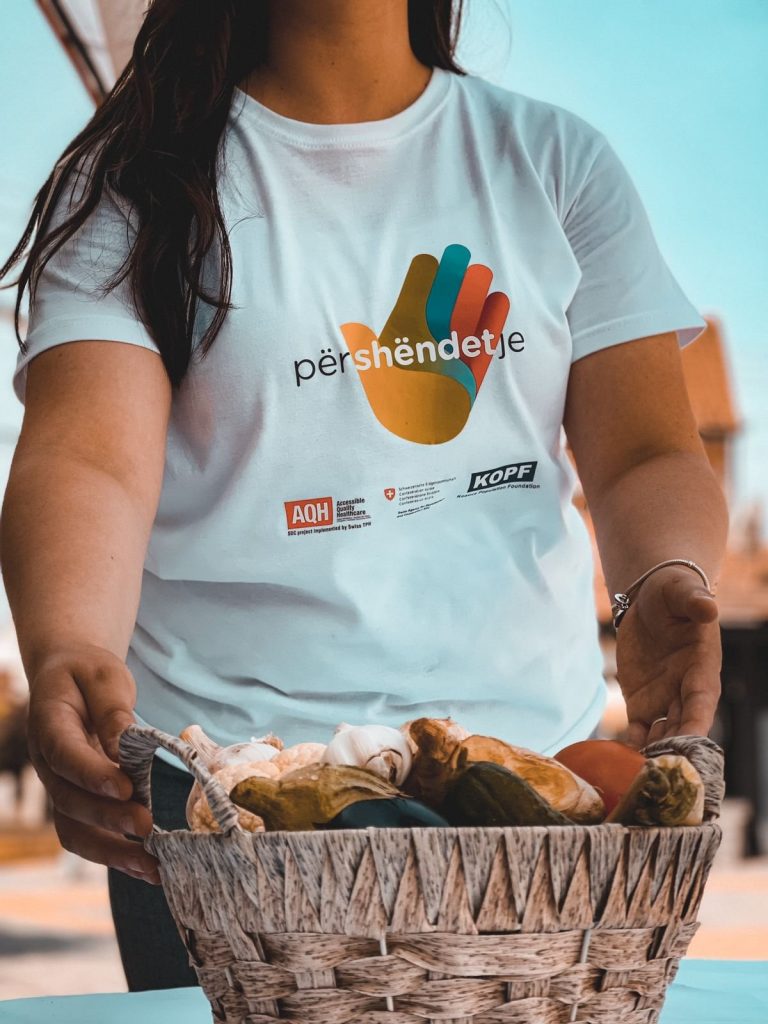 AQH is a project of Swiss Agency for Development and Cooperation (SDC), implemented by Swiss Tropical and Public Health Institute (Swiss TPH).