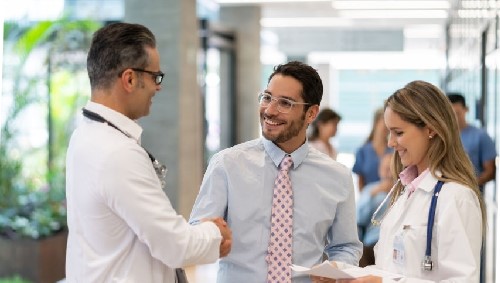 Team Leader – Nicu Fota
Nicu has managed a variety of programs and projects in health sectors for 15 years before joining the AQH Project Phase II as Team Leader. He has also technically contributed to the first phase of the project during 2015-2019. He is an economist and mathematician with a MPH on Health Services Management.
Having worked in East European countries and in the Balkans, in most of the cases for SDC, WB, EU funded projects, he has developed his expertise in capacity building and health sector strengthening amongst others in the following domains: quality management and quality of care, guideline development and implementation, regionalisation of services, procurement programs, community integrated care, economic assessments, continuing medical education, health promotion campaigns, organisational development.
E-mail: nicu.fota@aqhproject.org
Deputy Team Leader – Dr. Qamile Ramadani
Qamile is General Practitioner/Epidemiologist with over 30 years of experience working in the health sector in Kosovo and Albania. She has held senior positions with seven health and social services development programmes in the last ten years focussing on health reform and health management, statistical reform and decentralised service provision.
In addition she has held the positions of Director of Mitrovica Regional Institute of Public Health and Professional Advisor to the Deputy Minister of Health. Qamile has successfully completed training courses on Decentralisation, Health Sector Reform, Sustainable Financing and Quality Improvement in the Harvard School of Public Health.
E-mail: qamile.ramadani@aqhproject.org
Output 1 Lead – Dr. Genc Ymerhalili
Genc is the AQH project lead for Output I. He is a Family Medicine doctor and the former Director for the Centre for Development of Family Medicine in Kosovo where he played a lead role in developing the Family Medicine Training Programme, which has been internationally accredited by the Royal College of General Practitioners in the UK. The Royal College awarded him Honorary Fellowship in November 2016.
E-mail: genc.ymerhalili@aqhproject.org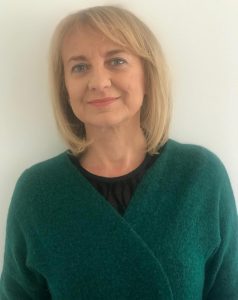 Output 2 Lead – Dr. Merita Shehu
Merita is a General practitioner, and she holds a Master's Degree in Health Management. She has nearly 20 years of experience supporting public and environmental health initiatives, including projects that promote health, human rights, capacity building and empowerment. She has worked for five years with the Joint Venture between Dorsch International Consultants and CDI- SDC funded Program on institutional development, capacity building and raising awareness on health issues.
Merita was responsible for leading a seven-year project: "Building Social Dialogue in the Health Sector in Kosovo". This project aimed to empower and develop health trade unions, focused on women and youth. She has extended experience working with Oxfam GB in the public health projects in Kosova.
Email: merita.shehu@aqhproject.org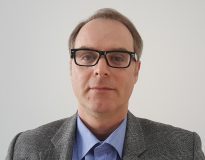 Output 3 Lead – Dr.Bajram Maxhuni
Bajram is a Family Medicine Specialist with nearly 20 years experience in managing and coordinating development projects and programmes, mainly in Family Medicine/Primary Health Care and Mother, Child and Reproductive Health.
He has worked with many international NGOs as well as UN Agencies and consultancy organisations. As the Outcome 3 Lead, Bajram is responsible for developing managerial capacities of the PHC leaders in the12 project municipalities.
E-mail: bajram.maxhuni@aqhproject.org
Output 6 Lead – Dr. Elvira Rasimi
Elvira is a General Practitioner who has worked for 16 years with different national and international organizations including: HandiKos; IOM; UNICEF/MoH; UNFPA; and Save the Children Kosovo. During this time she has implemented projects/ programmes related to disabilities, migration, reproductive health and family planning, and civil registration and she has contributed to building the capacities of local NGOs and government stakeholders on issues such as case management and disability. Her experience in working with RAE NGOs and marginalized groups is particularly important for her role as the Outcome 6 Lead for the AQH project.
E-mail: elvira.rasimi@aqhproject.org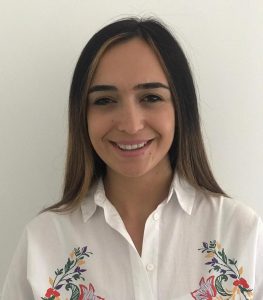 Senior Communications Officer – Zana Aqifi
Zana Aqifi is a specialist of communications, holding a degree in journalism. She has extensive experience in business management and communications, media management, campaigns, marketing and PR. She has worked with a number of national and international institutions in planning, organizing and executing PR strategies and has proven to effectively present community based organizations to the public in a positive manner.
Among other achievements, Zana has demonstrated outstanding social responsibility and fundraising skills by creating and leading the "Let's dance campaign", which advocates for Kosovo mothers and children in need.
E-mail: zana.aqifi@aqhproject.org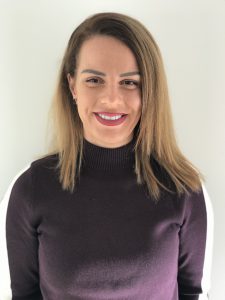 Project Officer – Vanesa Ahmetgjekaj
Vanesa is a graduate from American University and holds a bachelor Science Degree in Applied Arts and Science with a concentration in management, economics and statistics, and minor in public policy. Prior to becoming a member of our team, she has built her career in the filed of monitoring and evaluation at USAID and other international programs. Since her engagement at AQH, she is mainly involved in Outcome 2 outputs of supportive supervision system, quality management coaching sessions, and management training activities.
E-mail: vanesa.ahmetgjekaj@aqhproject.org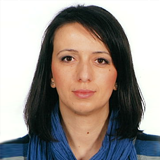 Project Officer – Hyrije Rashiti
Hyrije has 20-years' experience in project and programmme implementation, including working with EU, USAID and DFID programmes in the health, social services, education and justice sectors. She joined PIU in November 2016 and she is currently working as a Project Officer for Output 6.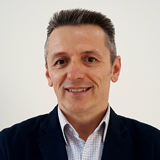 Logistics and Procurement Officer – Lirak Kelmendi
Lirak has worked in the areas of logistics and procurement since 2000 and has previously worked with organisations including the Norwegian Red Cross, Care International and Save the Children. He joined PIU in April 2016. As well as being responsible for procurement for the PIU office, Lirak also works closely with the Outcome Leads on all aspects of logistics and procurement for the implementation of project activities.
E-mail: lirak.kelmendi@aqhproject.org
Gani Surdulli – Project Assistant/Logistics and Procurement
Gani has 20 years experience working in the ares of Logistics, Procurement, and Administration. He has previously worked with organizations like USAID, OXFAM, and Catholic Relief Services.He joined AQH Project in January 2019, and he is responsible for supporting colleagues on organizing activities related to all aspects of logistics and procurement for the implementation of project activities.
Email: gani.surdulli@aqhproject.org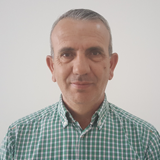 Support Officer – Salih Vehapi
Salih supports PIU to ensure that the logistics and transportation for all of our project activities are in place. He has previously worked with Care Norway and Save the Children and he joined PIU during the inception phase of the project.
E-mail: salih.vehapi@aqhproject.org